SPEAKERS/COACHES
Interested in being a Speaker or Coach?
---
Past Conference Speakers – Stay tuned for 2015
---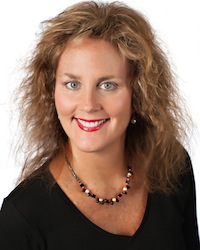 Mary Lee Gannon
OnGrowing – Discovering the Innermost You
Description:
You have to manage a lot in little time – a household, family obligations, work, employees, a home, friends, your health, parents and more. How do you fit it all in, advance in your career, and feel joy? In this session Mary Lee Gannon helps you align it all by searching inside yourself to uncover how self-knowledge leads to advancement in career and life. Mary Lee's personal turnaround came as a stay-at-home mother with four children under seven-years-old who endured a divorce that took her and her children from the country club life to public assistance from where she reinvented her life to support her family. Today she is an executive coach and the CEO of St. Margaret Foundation, a $21 million organization. Bring a notebook and pencil and learn the strategies that got her there.
Bio:
Mary Lee Gannon, CAE is an award winning Life/Career/Business Reinvention Strategist and president of StartingOverNow.com – a personal and executive coaching firm that helps people reinvent to enjoy the freedom that comes from success. She is the popular author of two books, her latest Reinvent You – From Welfare to CEO was just released in January. In addition to her coaching practice she is the President of St. Margaret Foundation at UPMC St. Margaret. With more than 17 years of experience as a CEO of organizations with up to $26 million in assets, Mary Lee is also a graduate of Duquesne University's Professional Coaching Program, a Certified Association Executive and an alumnus of the Harvard Medical School and McLean Hospital Coaching in Medicine & Leadership Conference. She is the recipient of the Woman of Integrity Award by Pittsburgh Professional Women and the Leading Lady distinction by Oakland Catholic. Her personal turnaround came as a stay-at-home mother with four children under seven-years-old who endured a divorce that took her and her children from the country club life to public assistance from where she reinvented her life to support her family. She's been featured in Money Magazine, NPR, Yahoo.com, U.S. News and World Report, msn.com, Forbes.com, Monster.com and CareerBuilder.com. Her column appears in the Pittsburgh Business Times.
---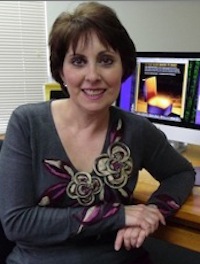 Donna Pavlis Barger
To Be Announced
Description:
To Be Announced
Bio:
Donna Pavlis Barger founded SG&D Communications & Design in 1983 at the completion of a distinguished academic career (B.A., Fine Arts and Communications, Carlow College, 1981; M.A., Communications, Duquesne University, 1983).
She is a member of the American Institute of Graphic Arts, LEADers Referral Group, Pittsburgh Tech Council, and Pittsburgh Airport Area Chamber of Commerce.
She serves on the LEADers Referral Group board of directors as president and coordinates the groups marketing and PR efforts, is a board member of The Sewickley Cemetery Foundation, and is a past board member of CEO Forum of Pittsburgh, Women
in Communications, Sewickley Valley Chamber of Commerce and Sweetwater Art Center.
In addition, Donna has participated on committees for non-profit organizations such as Valley Care Association and A Second Chance, Inc. Volunteering her time in the community and to these inspiring organizations has been invaluable and has cultivated many long-standing relationships from being involved.
She attends many seminars and events sponsored by Pittsburgh Tech Council, Business Marketing Association, American Marketing Association, Pittsburgh Airport Area Chamber of Commerce, and Seton Hill University's E-Magnify Programs to remain current with the advancements within her industry.
In the past, La Roche College tapped her as an adjunct faculty member to instruct the Graphic Design Department's Senior Seminar. Donna also participated as a mentor in the March 2011 Girls Going Places® Entrepreneurship Conference at Chatham University.
Donna has been a guest speaker at La Roche College, Carlow University, Duquesne University, Grove City College, Waynesburg University at Southpoint, Robert Morris University, and the CEO Alliance. Her topics include entrepreneurial achievements as
a business owner, graphic design, advertising, marketing and social media.
She has taken her topics to the Pittsburgh Airport Area Chamber of Commerce, Parkway West Rotary as well as the radio airwaves. Donna was a guest speaker on the late Ron Morris' "The American Entrepreneur" show, and on "TechVibe" hosted by Audrey Russo and Jonathan Kersting from Pittsburgh Tech Council.
SG&D is certified as a woman-owned business in Allegheny County and in the state of Pennsylvania, which provides the company with the opportunity to participate in the RFP process for state universities, authorities, and government entities in the region.
---
---
MORE Coming Soon ………
---
Past Speakers from 2013 Conference
---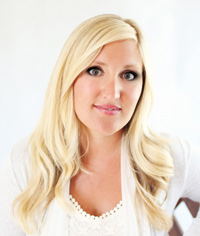 Keynote
Melissa G. Moore is the author of the national bestselling memoir, Shattered Silence. Her inspirational story and message has been covered widely in the media, including The Oprah Winfrey Show, a one hour special on 20/20 Prime Time, Good Morning America, as well as E! Entertainment, and People Magazine.
As a consultant and speaker, Melissa is on a quest to guide mission driven women to spell out their message and broadcast through the power of published books and publicity. Whether clients seek to attract higher revenue, more clients, speaking events, or media attention, they learn how to gain those results by acting on Melissa's time-tested and proven advice. Melissa doesn't just dole out this advice. She walks her own talk. In 2008 Melissa transformed her career from Childcare Center Owner to National Bestselling Author. Today, she employs those skills to place her clients in O Magazine, Katie, and Rickie Lake, as well guide them through the publishing process.
---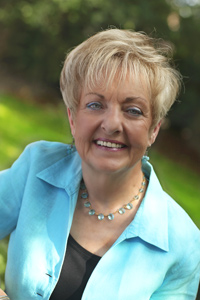 Keynote
Pauline George, President of PG Training & Consulting presents Values: The Critical Compass for Life

Description
Vision is a vivid picture of an ambitious, desirable future state that is both inspiring and challenging. Vision gives us boldness, confidence, and requires risk. It is critical to any journey because it provides the target for which to aim.
Just as critical is how we behave on our way and that is determined, either by default or design, by our values. Core values are a small set of general, timeless guiding principles that require no external justification but are the manifestation of who an organization / person is. Values are deep-seated, pervasive standards that influence almost every aspect of our lives – our moral judgments, our responses to others, our commitments to personal and organizational goals. They are powerful because they are: Universal, Timeless and Self-evident and become the measuring stick for almost everything we do.
The result of living a visionary, value driven life is a life that has powerful direction, harmony, influence, alignment and social energy.
Helen Keller said: "Only one thing would be worse than being blind – being able to see and having no vision."
Stephen Covey said: "We are more in need of a vision and compass and less in need of a road map. Your values become your compass and your measure stick. They keep you principle centered."
Bio:
Pauline George, President of PG Training & Consulting, specializes in consulting, coaching, training, and speaking to enable organizations, teams and individuals to create and live out their values thereby maximizing their effectiveness. Her passion for people and organizational development includes the areas of leadership development, team development, personal development and customer service. Pauline is also involved in ministry work including mentoring women, leading prayer retreats, implementing leadership development efforts in Cambodia, and working with disadvantaged persons to get an education and find purpose. As an entrepreneur, Pauline has been living out her passion for 23 years.
She has co-authored "Whole Hearted Success", and authored a book on resilience in 2008, "If You Can't Move Your Mountain . . . CLIMB IT!" 10 Steps to Move from Setbacks to Comebacks.
Pauline is a certified, award winning consultant for Inscape Publishing since 1986, trained to use all their people development learning resources, assessments and models including the DiSC model. She is also certified in "Emotional Intelligence, – A Different Kind of Smart", "The EQ Interview" and "Lead Like Jesus" – a servant leadership curriculum.
Credentials and Involvement: M. Ed., University of Pittsburgh, National Speakers Association, American Society of Training and Development, Pittsburgh Human Resources Association & SHRM, Chamber of Commerce, Inc., American Counseling Association, Fellowship of Companies for Christ International, Venture Outdoors, Allegheny Center Alliance Church
Breakout Session – Drilling down on bringing Values into your Family, Business or Corporation
---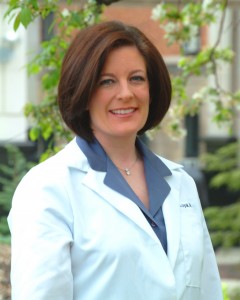 Lauren D. Loya, M.D.
. . . Maybe It's Your Hormones . . .

Description:
According to researchers, hormonal excesses or deficiencies can cause a myriad of symptoms and health problems and increase the risk for many diseases. Hormone imbalances often exist in menopausal women and those with thyroid issues. Many physicians often miss hormonal imbalances (or fail to treat them adequately) due to a lack of in-depth testing. Bio-Identical Hormone Therapy is the use of natural hormones which are exact duplicates of those already in the body thereby minimizing side-effects.
Bio:
Lauren D. Loya, M.D. is originally from Greensburg, PA. After graduating from the University of Notre Dame, she obtained her medical degree from Northwestern University Medical School in Chicago, IL. Upon completing her residency at the University of Illinois-Chicago, Dr. Loya joined the faculty and served as Assistant Residency Director.
She also served on the faculty of the UPMC family practice residency program in Pittsburgh, PA. She served as Assistant Affiliate Medical Director for the Fibro and Fatigue Centers/Chronicity. She is Board Certified in Family Practice. Dr. Loya is the owner of Skin Beautiful Medical Spa and Hormone Restoration Center and specializes in Bio-Identical Hormone Therapy.
---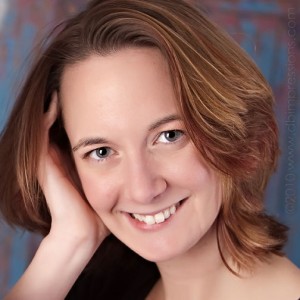 Description:
Rachel Strella presents Twitter 101: Does Twitter have you saying, "What the @##@?"
Words like re-tweet, hashtag, and DM may sound like a foreign language, but don't let a lack of understanding keep you from utilizing this powerful medium. In fact, once you learn Twitter's basic terminology, you may find it not only easy to use, but also instrumental in meeting your business goals.
Attendees will learn:
- Common Twitter terms and their usage
- Strategies for attracting followers
- How to create powerful messages in just 140-characters
- Applications that make Twitter easier to manage
- How you can use Twitter to grow your business
Bio:
Rachel Strella is the owner of Strella Social Media, a Harrisburg, Pa.-based company specializing in social media coaching, management, educational presentations and product development.
Rachel holds a degree in communications from Penn State University, where she was also a reporter for the Harrisburg campus' student newspaper. After holding several sales and marketing positions, her journey to becoming a business owner began in 2010 when she enrolled in a mentorship program offered by the Central Pennsylvania Association for Female Executives.
Rachel's mentor, Maria, a good friend and small business owner, felt that Rachel had what it takes to be a successful entrepreneur. When Rachel began giving Maria advice about using social media to promote her business, Maria suggested that Rachel could use this expertise to help other businesses successfully use social media.
In just a few years, Rachel has grown Strella Social Media from a part-time venture into a successful company that serves more than 20 full-time clients worldwide and provides coaching to many others. In addition, Rachel has delivered dozens of well-received social media presentations to businesses, college students and trade groups.
Rachel has also developed two social media products – Social Media Manager Profits (2011), a training program for those looking to offer social media services to businesses and organizations, and A Small Business Owner's Guide to Social Media (2012), a step-by-step workbook for small business owners looking to leverage the power of social media. http://strellasocialmedia.com/
---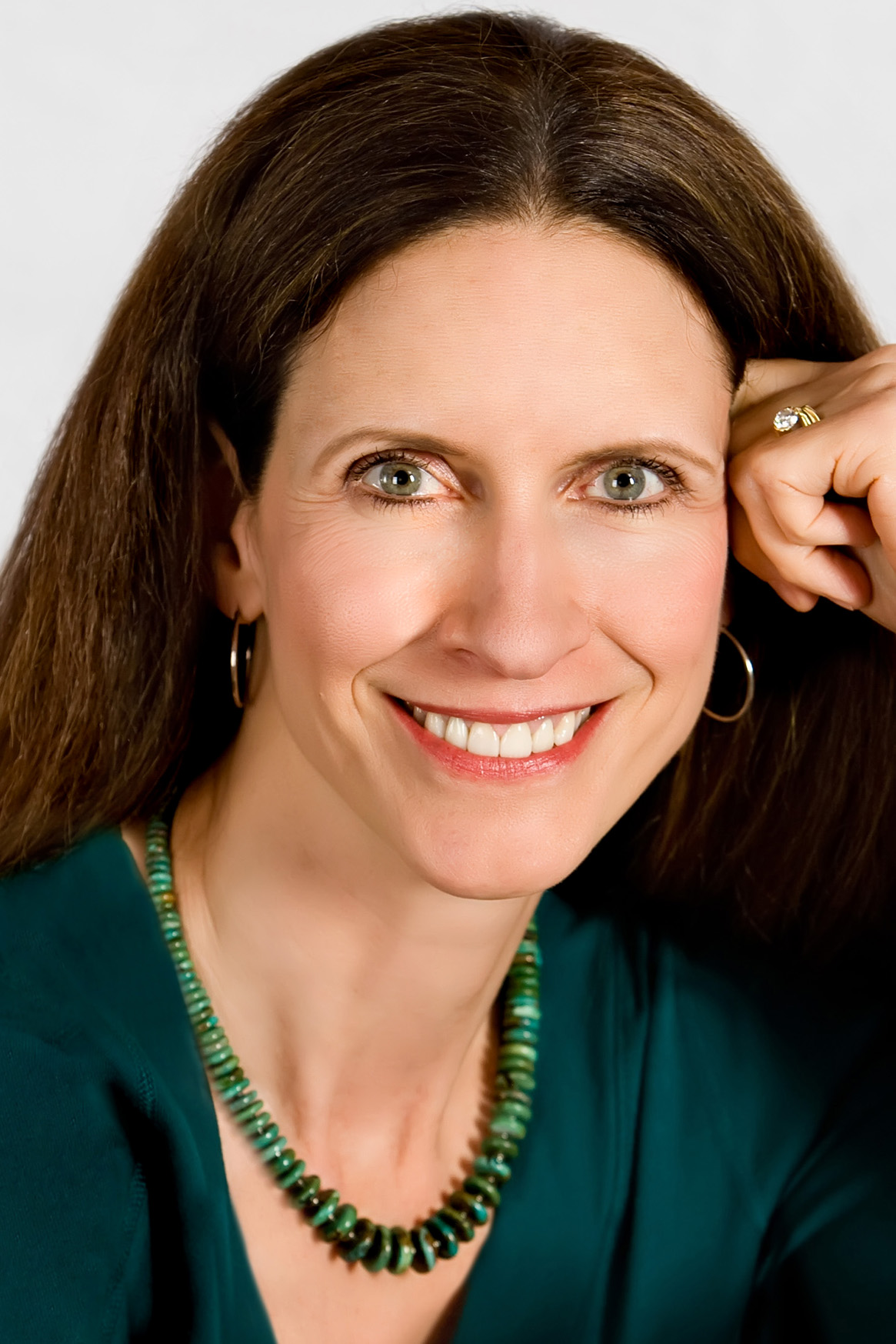 Description:
Susan Lieber presents Declutter Your Mind and Boost Your Productivity
Do you experience frustration at day's end despite being busy and find yourself saying "I didn't get anything done today"? Feel overwhelmed by the volume of things to do each day?
Our fast paced, information overloaded, and hectic lives can easily find us in this predicament. Yet, what we yearn for is a greater sense of control and less stress. In this thought provoking presentation, Certified Organizer Coach, Susan Lieber will present a fresh perspective on the steps that you can take to narrow your focus on the things that matter most and identify practical strategies to protect your time and energy. Attendees will go home with an understanding of how to move out of reaction mode and into becoming conscious and deliberate with their actions to achieve meaningful results in their lives.
Bio:
Susan Lieber, Certified Organizer Coach and ADD Specialist is dedicated to stripping away false judgments made by and of individuals who experience chronic disorganization and overwhelm due to adult ADHD. Through educational sessions and during coaching sessions she dispels the myths with accurate information and understanding. Her fascination with brain function and devotion to helping individuals lead a fulfilling life began during her first career as an occupational therapist. Those core values and life experiences were catalysts for her current work with adults living with ADHD.
Susan collaborates with her clients to explore and understand how their brain's unique wiring influences their efforts to be productive. Through the coaching process, her clients gain an appreciation of their strengths, how to utilize them to develop strategies that boost productivity by working smarter not harder to create the life they envision. Visit www.leaveittolieber.com for more information about Susan and her services.
---
Description:
Julie Ann Sullivan presents "Laugh Often…Live Well"
Did you know research shows that laughter improves breathing which enhances attentiveness? Laughter also reduces stress in the workplace and at home. This laughter workshop will give you the opportunity to learn how to create true mirthful laughter from within.
Sound research reveals benefits of laughter, including:
- Relief of stress – Stronger immune system – Increased attentiveness – Improved mood
This program will teach you how to:
- Realize the ability to and the value of creating spontaneous laughter
- Learn 14 benefits of "Laughing Out Loud"
- Learn through the "Good Hearted Living"™ principles, ways to carry a joyful life into everyday of the week.
Join Julie Ann Sullivan, Certified Laughter Leader, for a laughter workshop that will transform your perspective.
Sponsored by Grossman Yanak & Ford
Bio:
Julie Ann Sullivan, Learning Never Ends – is now known as the Attitude Enhancer, deliberately studies human behavior every day. She has a diverse educational background which includes a BA in Psychology, an MBA in Accounting and a Certification as an Expert Level Practitioner as a Certified Laughter Leader. She is a speaker and an author who also spent decades in the corporate world.
Last year she earned the designation of Professional Member in the National Speakers Association. Her ultimate goal is not so much what participants hear in a presentation, but rather what they will use in their lives every day. She has spoken for many companies and organizations including, McDonald's USA, the City of Pittsburgh and Bayer US. In addition she taught her signature presentation, "Laugh Often…Live Well," to nearly 3,000 people last year. She recently released her newest book, A little bit of GRATITUDE goes a long way.
Julie Ann donates her time by presenting laughter workshops every month in and around Pittsburgh. Admission is food donations for the Food Bank. In addition, she is involved with Zonta International and serves as a co-chair on her church Caring Committee. LearningNeverEnds.com
---


Description:
Kelly Eckert presents "Get the Fear Out of Here"
You know that inner critic voice you hear when you start to do something bigger, bolder or just a bit different? That's your fear talking. And it's very, very, very seductive. In fact, you might not even recognize it as fear. It feels like a protective blanket and makes you think it's keeping you safe. And, to a degree, it is. It is keeping you safely ensconced in the status quo—holding you back from being fully, awesomely YOU.
Are you tired of feeling that anxiety in the middle of your gut or chest? Do you keep asking yourself why you're stuck, but you can't seem to get unstuck?
In this breakout session, life/branding alchemist Kelly Eckert will help you discover how hidden fear is unconsciously holding you back. Your fear likely isn't what you think it is. It's easy to blame being stuck on "fear of failure" or "fear of success." But these are just trigger fears that help you uncover the real fear—your primary fear.
You will learn:
• About trigger fears and primary fears
• How primary fears are sabotaging your success
• How to identify YOUR primary fear
• Steps to release your fear
Bio:
Kelly Eckert, MS, CMC, ACC, is a life/branding alchemist for spirit-led solopreneurs, public figures and business leaders. She helps them transform mental, emotional and spiritual blocks so they can expand their idea of what's possible, reach their highest potential and bring their deepest vision of the world to life without losing themselves or selling their souls. Kelly uses her own brand of biospiritual coaching to help her
clients create fabulous lives and awesome brands that get them noticed, get them clients and get them what they want.
Kelly is the creator of the Fear Releasing Method™ and the originator of Ayuratha energy healing and alignment. She is the host of the blogtalkradio show, the Soulful Entrepreneur, THE guide for heart-centered entrepreneurs to make a living while making a difference. Kelly is a certified life and business coach, a speaker and an author of three books. She is a wife, the mother of three, a cat-lover, a Star Trek fan and a vegan chocoholic. She is an advocate of making life awesome by just being YOU. www.KellyEckert.com
---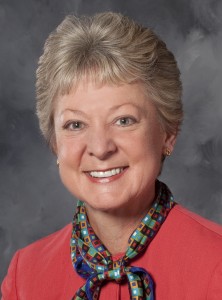 Description:
Kim Tillotson Fleming United Way Panel facilitator presents "Hear about the Human Services Emergency number 2-1-1 as well as what's happening in each county for women!"
Bio:
Kim Tillotson Fleming is Chairman and Chief Executive Officer of Hefren-Tillotson, Inc., a privately held Pittsburgh-based firm offering comprehensive financial planning and investment advisory services for individuals, foundations, trusts, and qualified retirement plans. Kim has served as President of Hefren-Tillotson since 1996, and in December 2010, was elected Chairman and Chief Executive Officer.
In October 2012, Hefren-Tillotson was awarded #1 Top Workplace in Western Pennsylvania, and Kim received the Top Executive award for medium-sized companies by The Pittsburgh Post-Gazette. In October 2011, the company was awarded First Place for the 2011 Best Places to Work Contest (large company category) by the Pittsburgh Business Times. Hefren-Tillotson was also awarded the honor of "#1 Best Place to Work in Pennsylvania" for medium-sized businesses in 2001 and Best Place to Work in Pittsburgh in 2010 by Pittsburgh Magazine.
Kim serves on the boards of Allegheny College, Allegheny Conference on Community Development (Treasurer), The Buhl Foundation, Dollar Bank, The Pittsburgh Foundation, and SIFMA. Additionally, she has served on the capital campaign committees for the Children's Institute of Pittsburgh, the University of Pittsburgh Cancer Institute, and Children's Hospital. She is also a deacon and youth leader at Hiland Presbyterian Church. She co-chaired the United Way Women's Leadership Council in 2008 and 2007. In 2011 and 2004, she was named an Athena Award finalist and received the 2005 YWCA "A Tribute to Women Leadership" award for business.
In 2012, Kim received the Haller Enterprise Institute's Entrepreneur of the Year Award from Thiel College. This award is given annually to a business owner who has demonstrated outstanding entrepreneurial leadership. In April 2012, Carlow University awarded Kim with the Women of Spirit® Award for Values, which recognizes a woman who leads her company to higher realms of excellence and service by personal example and commitment to others. Also in April 2012, Geneva College honored Kim with their Serving Leaders Award. This service award is presented annually to a person of faith who implements servant-leadership qualities in their life and work.
---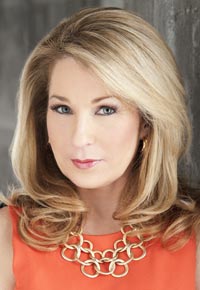 Description:
Candice L. Komar presents Negotiations and Persuasion
Learn the value of high expectations and discover your most effective negotiation techniques.
A powerful family lawyer and successful business owner, Candice is familiar with challenging relationships in the courtroom, in the boardroom, and in the family room. Join Candice for a frank discussion and skill enhancement workshop that will cover:
· Characteristics of a successful negotiator
· Creating win-win situations
· Communication challenges between men and women
· Identifying sources of power
Bio:
Candice L. Komar is a founding member of Pollock Begg Komar Glasser & Vertz LLC, one Pennsylvania's largest law firms dedicated solely to family law. A trailblazer in the region for collaborative law and a fearless female leader in the courtroom, Candice has been listed in Pennsylvania Super Lawyers since 2005 and in the Best Lawyers in America since 2008. Pennsylvania Super Lawyers has also ranked her among the Top 50 Women Attorneys in Pennsylvania and the Top 50 Attorneys in Pittsburgh numerous times. The Pittsburgh Business Times has recognized her as one of the Top 25 Women in Business in Pittsburgh, and she has been singled out for profiles in both Super Lawyers and Pittsburgh Magazine for her collaborative law efforts and her leadership in business.
Candice is a fellow of the American Academy of Matrimonial Lawyers and the Allegheny County Bar Foundation. She is a member of the Collaborative Law Association of Southwestern Pennsylvania and the International Academy of Collaborative Professionals and is a certified mediator. She is a frequent guest on WPXI's Pittsburgh Cable News Channel (PCNC) NightTalk program, and a lecturer for the Pennsylvania Bar Institute and for the Cyril Wecht Institute Forensic Fridays.
A resident of Downtown Pittsburgh, Candice is a huge proponent of our city's amenities, a dedicated supporter of the area's cultural attributes and a volunteer through several nonprofit and community organizations, both locally and abroad. These include: Neighborhood Legal Services; YWCA Legal Resources for Women; Uptown Legal Clinic at Bethlehem Haven Women's Shelter; and Four Square Ministries, Africa. Candice has served as vice president of the Pittsburgh chapter of the Executive Women's Golf Association and as a board member of several community organizations, most notably the Dance Alloy and the Junior League of Pittsburgh, where she also held executive committee positions.
---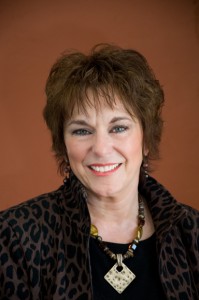 Description:
Cindy Rack presents Social Media in 20 minutes a Day
Bio:
Cindy Rack has had a successful sales and marketing career in IT for over 25 years.
She has developed a simple yet powerful Social Media Strategy that can be implemented immediately in just a few minutes a day.  Cindy just released her first book as well as her first video based training product.  Both are collaborations of women from around the world.  Her "Social Media Jumpstart Kit" was created by her and Six other Social Media Strategist from Pittsburgh to Australia!
Her book "Empowered" has 25 inspiring stories of women who have overcome obstacles in their life.  It is designed to "Empower" you and inspire you and is on sale today at Journey's of Life Bookstore in the hallway.
Cindy commits many hours each week studying with Social Media Specialists so that her clients always have the latest, most modern tools available to help them achieve their Social Media Marketing goals.  Her Students appreciate her relaxed, down-to-earth teaching style and her commitment to Excellence and providing Huge Value.
She is in the process of developing "The Scholarship Advantage" to help parents of college age students find small merit scholarships so they don't incur debt for college.  www.SocialVoiceMarketing.com
She is an active member of her community, serving on the Board of Directors of Genesis of Pittsburgh and is active with her church.  Cindy loves to golf and invest in Real Estate.  She and her husband Barry have lived in Pittsburgh for 23 years and they are the parents of two teenaged children.